Building a bigger bench is a worthwhile goal for bodybuilders and powerlifters alike. While bench pressing will help you get the technique down, there are plenty of alternatives and accessory lifts that will take your strength to the next level.
Here are nine effective bench press alternative exercises to try today.
1. Floor Press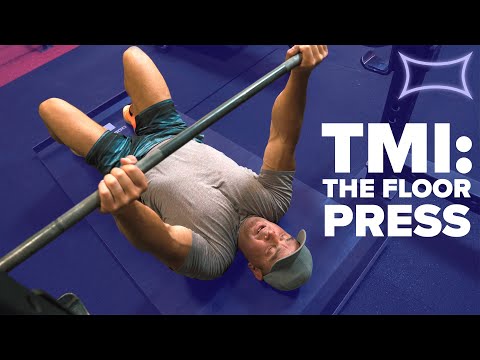 Not only is the floor press a fantastic bench accessory, but it's also the best way to bench press without a bench. The floor press forces lifters to work within the top half of their range of motion, strengthening the lockout and working through sticking points. It also limits the ability for a leg drive, putting the onus on the upper body.
How To:
Lie on your back under a bar. The positioning and "rack" height should be consistent with your usual bench press set up.
Grab the bar just outside of shoulder-width, in a neutral grip.
Keeping your wrists stacked, engage the lats, and unrack the barbell.
Lower the barbell toward your chest in a slow and controlled motion, keeping your elbows tucked.
When your upper arms reach the ground, pause and drive the bar back upward to full extension— that's one rep.
You can leave your legs extended or bend your knees and plant your feet on the floor. The former ensures your upper body is doing all of the work, while the latter can help you practice your leg drive.
2. Band Resisted Push-Ups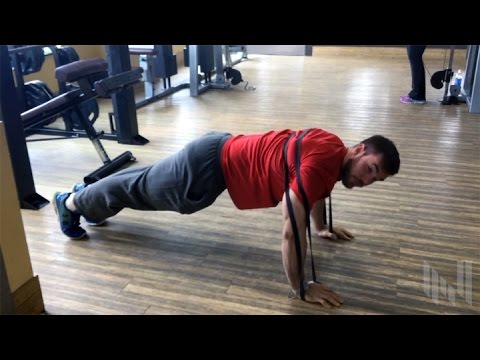 Band resisted push-ups are one of the best bench press alternatives with resistance bands. These are a great workout to keep your strength up when you don't have access to a bench. The push-up replicates bench pressing motion, engaging the same muscles while using your body weight and the band as resistance.
How To:
Wrap a resistance band behind your back so that it rests against your lats. Hook each end over your thumbs or palms.
Get into the plank position, with hands stacked under your shoulders.
Engage your core and lower yourself toward the ground, keeping your elbows tucked.
Pause at the bottom of the movement and push back up to the starting position— that's one rep.
You can scale the intensity of this workout by adding more tension to the band. You'll feel the most resistance at the top of the concentric movement, near the completion of the rep.
3. Diamond Push-Ups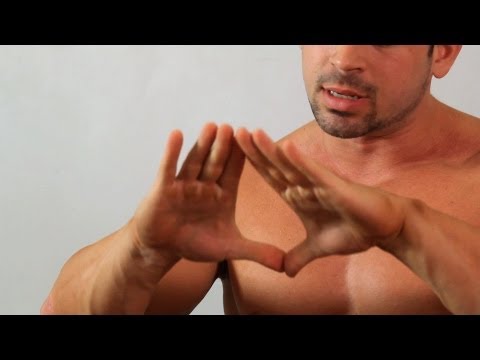 Diamond push-ups are another effective bodyweight bench press substitute that you can do anywhere. The hand positioning makes this movement a challenge that will require focus and form to complete. Placing the hands under the torso also shifts the focus from the chest to the triceps to help build your bench press.
How To:
Start in a modified high plank position, with your hands almost touching each other under your chest. Your fingers should be spread, with your thumbs and forefingers making a diamond shape.
Brace your core and lower your body with elbows tucked until your chest is almost touching your hands.
Pause for a second at the bottom, then push yourself back into the starting position— that's one rep.
Diamond push-ups can be incredibly challenging. Keep your elbows tucked to protect your shoulders, and add resistance bands to take this exercise to the next level.
4. Incline Hex Press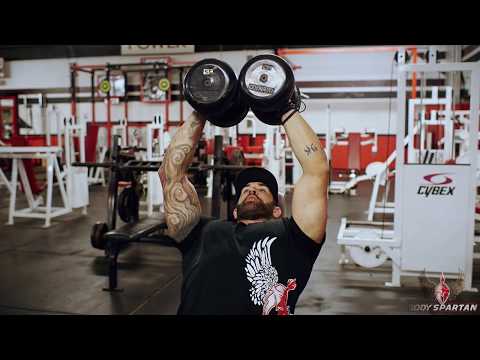 The incline hex press is a great incline bench press alternative if you lack a barbell or a rack set-up. This oft-overlooked lift targets the chest, triceps, and shoulders for a powerful accessory lift.
How To:
Lay on an incline bench with two dumbbells held in an overhand grip on your chest. The dumbbells should be touching with your knuckles facing each other, held parallel to your body.
Push the dumbbells together as you extend your arms away from your body.
Pause and squeeze at full extension before lowering the dumbbells back to your chest. That's one rep.
Keep your elbows tucked throughout the movement and focus on adding tension to the pecs for maximum effectiveness.
5. Incline Tate Press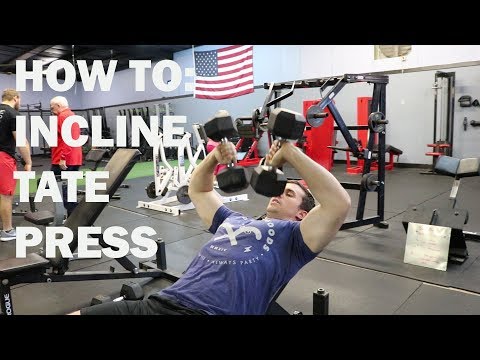 This substitute for the incline bench press is an advanced movement that targets the triceps. It's important to start with light weights and focus on getting the form right before progressing.
How To:
Lay on an incline bench with two dumbbells held at full extension in an overhand grip. Your palms should be facing your feet.
Plant your feet and brace your core, then slowly dip the dumbbells inward to your chest, allowing your elbows to bend. Try to keep your upper arm as still as possible.
When the top of the dumbbells touch your chest, pause and reverse the motion until you reach full extension once more. That's one rep.
You should do both the eccentric and concentric phases of this movement in a slow, controlled manner. This tricep exercise is intense and pairs well in a superset with the hex press as a powerful bench press substitute.
6. Tricep Dips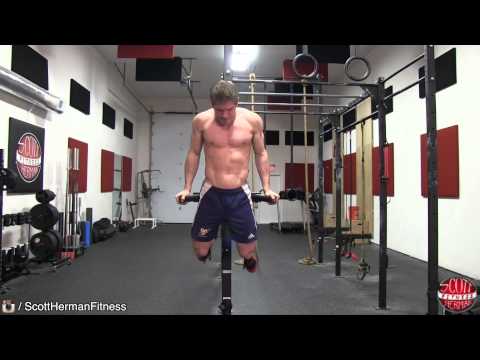 Tricep dips are an effective bodyweight bench press replacement that can target both the chest and triceps with subtle shifts to your positioning. It's also easy to modify for at-home workouts with minimal equipment.
How To:
Position yourself between the bars of a dip station or parallettes. Grip the bars in a neutral position, with your hands in alignment with your hips.
Push yourself up to full extension, brace your core, and face forward.
Slowly lower yourself, allowing your elbows to bend while your forearms stay in a stacked position. Staying upright will target your triceps; leaning forward slightly will target your chest.
Once your elbows reach 90-degrees, extend and push yourself upward to full extension. That's one rep.
If you're a beginner, you can use a resistance band to assist with the movement. You can also replicate this exercise with a bench or chair if you don't have a dip machine or parallette bars.
7. Overhead Press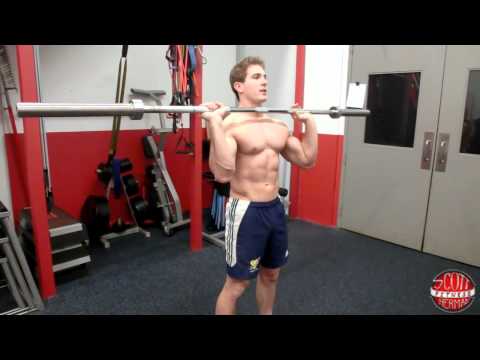 The overhead press is often used in conjunction with the bench press during powerlifting training. Whereas the bench press is a horizontal movement, the overhead press is vertical, using many of the same muscles differently. The overhead press is one of the most effective bench press alternatives to build strength if you don't have a bench.
How To:
Stand with a bar in the front rack position with feet hip-width apart and hands placed at shoulder-width.
Brace your core, squeeze the bar, and extend your arms upward until fully extended with the bar fully overhead.
Slowly lower back to the starting position. That's one rep.
This form of overhead press is called the strict or military press and focuses on the upper body. You can modify the movement by adding a leg drive to do a push press— this will take the onus off the upper body but help practice leg driving for bench pressing.
8. Dumbbell Chest Press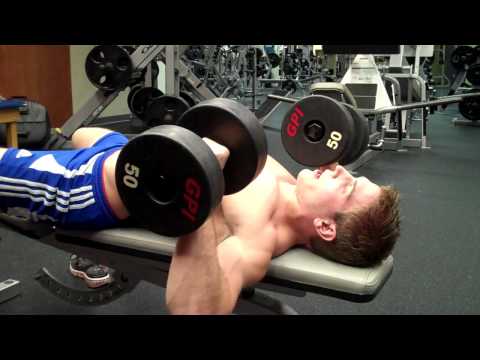 The dumbbell chest press is a classic bench press replacement for people who may not have a barbell. You can use a bench for this movement or lay on the floor. The chest and shoulders are the primary movers in the chest press, but it also engages the triceps, biceps, and back.
How To:
Lie on a bench holding two dumbbells in an overhand grip. Start with your arms fully extended, knuckles facing upward, and palms facing your feet.
Engage your lats, brace your core, and slowly lower the dumbbells to your chest, keeping your elbows tucked.
Pause at chest level, squeeze your muscles, and push the dumbbells up to full extension. That's one rep.
You can also do the dumbbell chest press on an incline as an incline bench press substitute. Avoid bumping the dumbbells together at the top of the movement, as it can take some of the tension from your muscles and make the exercise less effective.
9. Resistance Band Decline Press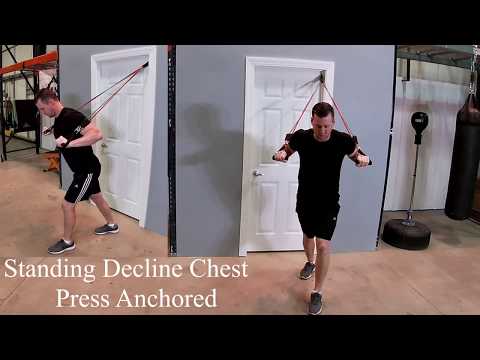 Another effective bench press alternative with resistance bands is the banded decline press. This exercise hits the lower pecs, deltoids, and triceps. This exercise is a great accessory movement to improve your bench press. It hits muscles that are hard to target with dumbbells or a barbell due to the positioning.
How To:
Wrap a resistance band around your upper back and hook the ends on your palms. The band should be resting about midpoint on your upper back, with the band stretching over the bottom of your delt. You can also anchor the resistance band to a rack or door frame.
Stand in a staggered position with feet at hip-width, the back leg extended, and the front leg with a slight bend in the knee. Your elbows should be tucked at your side with your fists at chest height. This is the starting position.
Extend your arms to full extension on a downward angle so that your arms and the band are parallel to your front thigh. Pause and squeeze.
Slowly bend your elbows, keeping them tucked until you reach the starting position. That's one rep.
Maintaining form is essential for getting the best possible results from this exercise. Add intensity by adjusting your grip on the band.
Conclusion
You can use dumbbells, resistance bands, and your body weight to replace the barbell bench press exercise. Whether you're recovering from an injury or working with limited equipment, try these effective exercises to build upper body strength and mass.