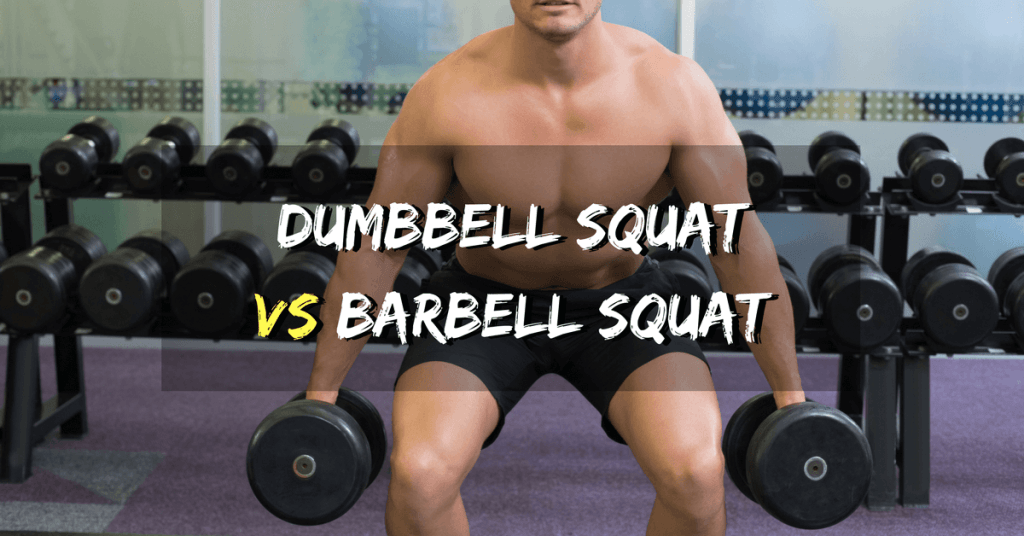 You better not be skipping leg day!
I know I did it a lot when I first started working out. But as I become more taught and more aware of how important it is to build an all-round, well-built body, I started to train all my body parts equally.
Moreover, I've grown to actually look forward to leg day and squats in particular. As soon as I started to get the grasp of how to squat properly the results started to show in a very short period of time.
Squats are the queen of all exercises. There is no doubt about it.
It's one of the most complex exercises available to bodybuilders, that stands at the foundation of building a stronger and bigger physique.
The only rival it has in terms of complexity and intensity is the deadlift, but that's not the topic for today.
Now that we all agree on the importance of squats for the lower body workouts, let's look at different type of squats.
Before we start though, let me just tell you that there is no thing such as barbell squats are better or worse than dumbbell squats. These are different exercises that have their advantages and disadvantages which makes them suitable for specific type of training.
Barbell Squats
No Smith Machine Please
First off all let me start by telling you that in this article we are going to refer to the free weight barbell squats, so no Smith Machine. I am not a fan of it as it's far less effective than the regular free weight squat and it doesn't really work your stabilization muscles at all.
Back Squats and Front Squats
With barbell squats you basically have two options or variations if you will: back squats and front squats. The main difference between the two is that the back squat puts more emphasis on the hamstrings and the front squats puts more emphasis on the quadriceps.
It's all because of the placement of the weight, backwards or forward.
Theoretically speaking squatting is a leg training exercise. But in fact when you perform this exercise, you actually use every muscle group (besides chest) to perform the movement. This makes squats a very complex compound exercise with lots of benefits.
Since we touched a little bit on the front and back squat topic, you should know that there are other criteria when choosing between these two squat variations. For example a front squat will put less stress on your back and knees. Therefore if you have bad joints or a damaged back, you should definitely chose front squats.
The reason you don't see many people doing squats, is because the pressure it puts on the spine and knees. What nobody know is that squats reply mostly on your ankle joints more than any other joint in your body. How about that?
Learn more: Best squat pad to protect your neck & shoulder
Choosing between front and back squats has turned out to be a matter of gender as well. Males usually don't want to do focus that much on back squats. Back squats engage the back chain of the leg muscles, such as the glutes and hamstrings. For this front squats are preferred by males, who don't want really want to build a bigger booty.
On the other hand, females do want to build a bigger booty, case in which back squats are better.
Front squats might feel a bit uncomfortable to perform at first, mostly because of the bar placement over the clavicle. But as they say, practice makes perfect and if do it often enough the awkwardness of the exercise will disappear.
Ass To Grass Squats
The depth of the squat will also put more or less stress on the glutes and hamstrings. Really deep squats will work out the glutes more than not so deep squats.
A disadvantage of deep squatting is that it will put a lot of stress on your knee and hips joints thought. Stay away of them until you become very familiar with squats and only do them if you don't have any joint issues.
Once you are comfortable enough with squats, you will be able to go deeper down. However dumbbell squats has an advantage when it comes to depth and range of movement. But more about that later on.
Heavy lifts
Another characteristic of barbell squats is that once you become experienced at it you can start going really heavy. And we all know that the more weight you move the bigger your muscles will get. Constantly overloading your muscles with heavier weights is what trigger hypertrophy.
The fact that you have the barbell seating on the back or the front of your shoulders will allow you use heavier weights that when holding dumbbells.
I'd say this counts as an advantage if your goal is to progressively overload muscles and build more size. With dumbbells things are a little bit different, as we are about to see soon.
Dumbbell Squats
Dumbbell squats are a great alternative which offers significant advantages in a few particular situations.
Not that heavy lifts
Obviously the main difference between barbell and dumbbell squats is that with the latter you can 't go as heavy.
Reason number 1: You can't go as heavy because you can really possibly hold two 150 pounds dumbbells throughout an entire set.
Reason number 2: You can't physically stabilize that effectively very heavy weight dumbbells. Barbell heavy weights are much easier to stabilize because the barbell has more rigidity.
For these two reasons, dumbbell squats are usually used at the end of a leg workout to finish off the muscles. So you should do them after you already performed the heavy lifts.
Quads focused
As opposed to barbell back squats which targets the hamstrings quite effectively, dumbbell squats put most of the work load on the quads. Simply because you can't really shift the weight backwards as you do when you are using a barbell.
You can however go a little bit deeper with dumbbells by doing sumo squats while standing on an elevated surface. This will activate a little bit more the glutes.
A lot of variations
You can get really creative with dumbbell squats. If with barbells you only have a couple of options: front squats and back squats (which in fact have 3 small variations themselves – low bar, mid bar and high bar), with dumbbells there are much more variations:
Goblet Squats – holding one big dumbbell in front of your chest
Dumbbell Front Squats – holding two dumbbells in front of your chest (very similar to barbell front squat)
Sumo Squats – holding the dumbbell with your hands straight down, between the legs. This allows a greater range of motion when performed on an elevated surface, so that the dumbbell does not touch the ground.
Overhead Dumbbell Squat – holding two dumbbells high above your head. This requires great core, great stabilization/balance and it works out your shoulders as well.
Less back pressure
Lastly but not least, dumbbell squats can shift the weight down from your back allowing you to squat even if you have a bad back. Again the best option here is the sumo squat because all the weight is off your back.
This is probably the main advantage of dumbbell squats over barbell squats, if you ask me.
Conclusions
To sum things up, there really is no winner or loser in the barbell vs. dumbbell squat debate. Both are great in their own area of applicability. All the focus is on the leg muscles, but any type of squat will also develop your core strength as well.
Use barbells for heavy lifts, if you are trying to get bigger and stronger and use dumbbells if you want more variation and also want to burn off your quads.
Dumbbells will require more stability and a stronger core, while barbells require less stability and will allow you to put more focus on the leg muscles.
Design your own personal training regimen that includes different version of both exercises for a complete and all-round legs workout.