One of the things that holds a lot of people back from lifting heavier is a weak grip. While you should definitely be doing grip exercises as part of your workout, your grip strength may never get to the level of the rest of your body. A simple solution for this is to use weight lifting hooks to improve grip so you can lift heavier.
Top 6 Best Weight Lifting Hooks of 2019
1. Cobra Grips Pro Weight Lifting Hooks
These weight lifting hooks are different than most. They were designed so they can be used as an alternative to lifting straps. However, the weight lifting hooks are also reversible so can they can be used as a glove.
As far as comfort goes, the Cobra Grips are well made. There is an interior foam pad so your wrists don't come in contact with the closures. You won't feel any digging into your skin.
There is some padding on the hook itself, which can feel weird at first. The hook does hold contact very well, but it would be nice if were a bit longer to wrap around the bar better.
The Cobra Grips don't list a weight rating. On their website, they just say that the grips can support "as much weight as you can lift." People report doing over 600lbs with them without bending or tearing, so they seem to be rated for heavy weights.
Tip: Don't get the light-colored Cobra Grips. They get dirty really quickly and you'll be constantly washing the grips.
Features:
Wrist Size: Pro Model (5.5" to 8.75"), Fit Model (4.25" to 7")
Hook: Reinforced rubber
Wrist Strap: 6mm neoprene padding with leather or rubber upper
Rating: Not rated but hold at 600+ lbs
Adjustable Hook Position: No
Reversible: Yes
Pros
Two sizes, both adjustable
Reversible design allows use as grip or glove
Lots of colors
Very comfortable
Very durable
Cons
A bit bulky
Hook could be longer to better wrap around the bar
Leather grips are hard to clean
2. Grip Power Pads Pro Lifting Hooks
These weight lifting hooks cost a bit more, but the price is reflected in the quality. The materials hold up really well. Even the padding on the steel hook doesn't wear down with heavy use, so the hooks remain comfortable.
The Pro lifting hooks would be the best if they only had adjustable hook lengths. Now, you can't move the hook further or closer to your palm, so they might be uncomfortable for some hand sizes.
Features:
Wrist Size: Fully adjustable to 17.5 inches
Hook: Solid steel with padding
Wrist Strap: 2-inch neoprene
Rating: 600lbs
Adjustable Hook Position: No
Reversible: No
Pros
Good pull rating
Solid hook is comfortable in the hand
Quality materials = durable product
Cons
Hook distance can't be adjusted
3. Grip Power Pads Lifting Hook
Also made by Grip Power Pads, this lifting hook uses the same wrist straps as the Pro hook from above. So, it is comfortable and gives good support.
The difference is that this hook uses the prong shape. I personally prefer a solid hook construction over prongs. However, prongs can be a lot better for doing dumbbell exercises as opposed to bar exercises.
Features:
Wrist Size: Fully adjustable to 17.5 inches
Hook: Two steel prongs with padding
Wrist Strap: 2-inch neoprene
Rating: 600lbs
Adjustable Hook Position: No
Reversible: No
Pros
Comfortable
Strong and well-made
Non-slip grip on the prongs doesn't wear down
Cons
Hook distance can't be adjusted
4. Harbinger Lifting Hooks
Don't let the cheap price of these lifting hooks deter you. The hooks are actually really well designed, particularly because you can adjust the position of the hooks based on your hand size. The hook position is also reversible, making these great for exercises like deadlifts.
The reason the lifting hooks are so cheap is that they aren't built for heavy weights. You can go to about 300 with these hooks (combined rating). After that, the hooks will likely bend and the coating wear off.
Features:
Wrist Size: Fully adjustable
Hook: Coated steel
Wrist Strap: 6mm neoprene
Rating: Not rated, but start failing around 300lbs
Adjustable Hook Position: Yes
Reversible: Yes
Pros
Reversible and fully adjustable
Comfortable
Good for women and smaller hands
Cons
Hook is too small for a fat bar
Not for heavy loads
Wrist strap could be wider
5. Harbinger Lifting Grips
Like the Cobra Grips (#1), these Harbinger grips are a cross between lifting hooks and gloves. The difference with the Harbinger grips is that they use a "patented Bioform" hook to wrap around the bar.
The hook surprisingly holds its shape really well. In fact, it can hold the form too well at times. For example, if the hooks are in the wrong direction for a long time, it will take some time before they "remember" a new direction.
Harbinger generally makes really good products, and these hooks are no different. The materials are all quality and hold up well. I just wish that the hook position could be adjusted. People with small wrists and large hands might find the grips don't fit well.
Features:
Wrist Size: S/M (7-8"), M/L (7.5-8.5"), L/XL (8-9.5")
Hook: Bioform hook that conforms to the shape of the bar
Wrist Strap: Notec pad cushions and leather
Rating: Not listed but hold up well at 400+ lbs
Adjustable Hook Position: No
Reversible: Yes
Pros
Great for pullups
Gel padding improves grip and comfort
Leather holds up well and is non-slip
Cons
Takes a bit of time to set the grip position
Leather is annoying to clean
Padding over the hook displaces during very heavy loads
6. Crown Gear Weight Lifting Hooks
These last weight lifting hooks I'd only recommend for people with larger hands who need to lift heavy loads.
Rated at 600lbs, the lifting hooks are well-made and don't start to bend or warp. The wrist straps are also durable and feel secure on your wrist. The only issue is if you have small wrists. Then you might not be able to tighten then amount for support.
The major downsides of the weight lifting hooks are that the hook position isn't adjustable. Also that the hook is a bit large at 2 5/8 inches. They'll fit around most larger bars, but you'll feel like your hands are too far open.
Features:
Wrist Size: For medium to larger hands only
Hook: Solid steel with non-slip coating
Wrist Strap: Some type of nylon with foam padding
Rating: 600lbs
Adjustable Hook Position: No
Reversible: No
Pros
Good pull rating
1 year guarantee
Cons
Not for small hands or wrists
Pricy for level of quality
What Are Weight Lifting Hooks?
A weight lifting hook is basically a sturdy wrist strap that is attached to a metal hook. You position the hook in your hand. The hook holds the weight, reducing the amount of grip strength you need.
You'll still need some grip strength when using lifting hooks though. If you were to completely relax your grip, the straps would pull really hard and cut into your skin.
Why Use Weight Lifting Hooks?
Grip is usually one of the weak points that lifters have. When grip fatigue sets in, it often results in poor form. By using weight lifting grips, you'll delay fatigue so you can focus on form and lifting to your fullest potential.
Use lifting hooks to:
Prevent wrist fatigue
Increase the amount of weight you can lift
Isolate specific muscle groups, particularly the traps
Prevent blisters and chaffing (with some designs)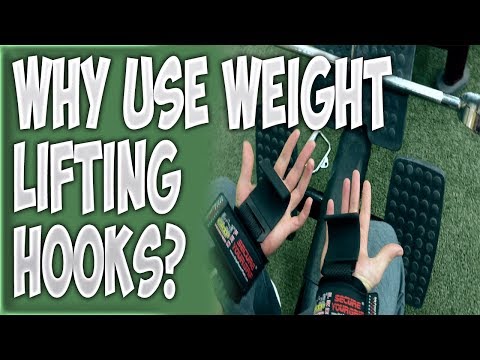 Exercises to Use Weight Lifting Hooks With
Shrugs
Rows
Pull-ups
Pull-downs
DO NOT use lifting hooks for hanging on bars! The downward pull on your wrists can cause problems.
Weightlifting Hooks vs. Straps
Straps are one of the most important pieces of workout gear. They help keep the hands in place, thus improving grip. The tensile strength provided by the straps also directly assist your grip.
However, some lifters need more grip support that straps can offer. That's why many pro lifters prefer hooks over straps.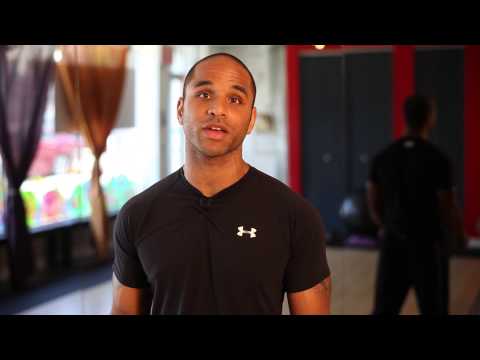 Straps typically put weight on your wrist. By comparison, a good pair of weight lifting hooks will shift the weight from your wrist to the base of your hand.
The company Cobra Grips goes as far as saying that weight lifting straps can cause nerve damage, carpal tunnel, and vesicular damage because of the pressure on the wrists.
Benefits of Hooks over Straps
Shift weight from wrist to base of hands
Reduce pressure on wrists
More comfortable
Good for people missing fingers
Don't need to take them off to get a drink
Cooler to wear
How to Choose a Weightlifting Hook
There are a lot of really bad, cheap weight lifting hooks out there. If you want to get a quality product which suits your lifting needs and is comfortable for your wrist/hand size, you've got to know what to look for.
Hook Type
First, you'll want to look at the actual hooking device. There are three main options you'll see with quality lifting hooks:
Prongs: These fit well on dumbbells with convex bars. I personally find them uncomfortable to hold beneath my fingers on straight bars though.
Solid Hook: These have a J-shaped hook that is solid through. Look for ones with durable padding and these will be very comfortable.
Glove-Hook Combos: Some lifting hooks can be reversed. In the reverse position, they act as gloves while still providing grip support. Flip them around and they act as standard hooks. These tend not to be as strong as solid hooks though.
Reversible Lifting Hooks
All "glove-hook" style grips will be reversible. Occasionally, you'll find standard lifting hooks that can be reversed. This is really useful for doing deadlifts with your hooks.
Adjustable Hook Position
This is one of the most important features, but only a few of the very best weight lifting hooks have it. With these hooks, a separate Velcro strap is used to attach the hook in place. The Velcro can be moved so the hook can go further or closer to your wrist.
If you have small hands or your hands don't match your wrist size (such as small wrists and big hands), then you must get this feature. Otherwise, the hook will be in the wrong position (and thus useless to you).
The only downside with adjustable hook position is that they are bulkier because of the extra strap.
Wrist Size
Pretty much all weight lifting hooks say they are "fully adjustable." If you have large or small wrists though, it is best to look for hooks which actually come in sizes. They'll close more securely on your wrists.
Lifting hooks which come in sizes will also usually adjust the hook position accordingly. For example, a "small" size will position the hook closer to the wrist strap, whereas "large" sizes will have hooks further from the wrist.
Pull Rating
It is rather annoying that many weight lifting hook manufacturers don't list their pull rating. The lifting hooks reviewed here are all good for up to 300lbs.
Very cheap lifting hooks might start warping and bending at 100lbs. Never use a warped lifting hook. It can cause strain on your wrists!
Our Choice
If you are looking for a cheap lifting hook for loads under 300lbs, the Harbinger lifting hook is ideal. It is comfortable and the hook position is actually adjustable. Otherwise, I'd go with the Grip Power Pads Pro lifting hooks. Rated at 600lbs and made from quality materials, they hold up even during intense lifting sessions.
Last update on 2023-05-27 UTC -5 / Affiliate links / Images from Amazon Product Advertising API - Details