The benefits of lunges include better balance, mobility, core stability, and much more. Lunges are a versatile and dynamic lower-body exercise that is easy to learn and safe to reap the benefits from.
Incorporating lunge exercises means taking advantage of a powerful lower-body exercise. Lunges are perfect for a home gym because you can do them with minimal equipment or with your body weight. Furthermore, lunge exercises are effective in targeting your glutes and quads. Lunges also work your calves, hamstrings, and core with plenty of room for variations and modifications to suit your training goals.
Below, we'll examine eight of the top benefits of lunges and why you should do them. We'll also go over some frequently asked questions regarding lunges and their benefits.
1. Better balance and coordination
The first benefit of lunges is better balance and coordination. Lunges are a unilateral exercise; they need you to use one side of your body at a time. The unilateral lunging movement aids in improving your coordination. It also helps train your proprioceptors. Proprioceptors respond to our body's positions to help us balance.
Having good balance is essential in life, for many reasons. Lunges are an excellent way to increase your stability and coordination skills.
2. Increased hip mobility
The second benefit of doing lunges is increased hip mobility. Our general hip mobility has suffered as a result of our modern-day lifestyles. We now spend a lot of time sitting for extended periods. Lunges are a great way to increase your hip mobility due to the movement and stretch they demand from the hip flexors.
Tight hip flexors and weak glutes are the main culprits for hip pain and stiffness. Lunges both mobilize your hip flexors and strengthen your glutes. They are a great exercise for mobility maintenance and improvement.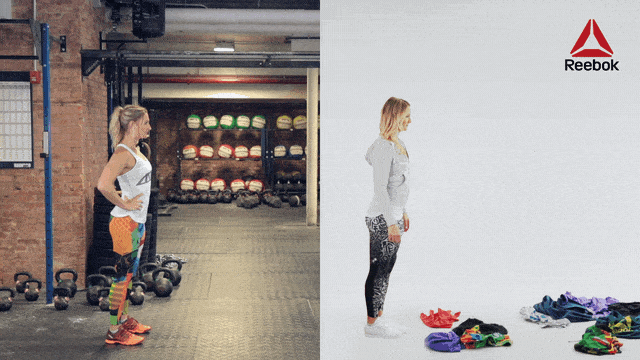 3. Boosted weight loss
The third benefit of lunge exercises is that they boost weight loss. Lunges target some of the largest muscles in our body. These muscles need a lot of energy to function, and as a result, burn a lot of calories! Our quads, glutes, and hamstrings generate a lot of output, and all three get hit by this exercise.
Lunges are a great addition to any workout geared at weight loss. Besides the calories burnt, lunges are a perfect exercise for developing lean mass. And the higher your levels of lean mass, the more calories you burn, in general!
4. Improved core stability
The fourth benefit of lunges is improved core stability. Core stability refers to our ability to control and maintain our spinal and pelvic positioning. Stability comes into play throughout the lunge movement. The lunge demands balance. This, in turn, demands core engagement to help keep our torso upright during the exercise.
Lunges are very effective in developing core strength and stability. They are a quicker way to abs than crunches will ever be!
We need core strength and stability to be pain-free and functional. This article goes into more detail about why core strength is so fundamental.
5. Lower body shaping and toning
The fifth benefit of lunges is lower body shaping and tonight. Lunges are a beneficial exercise if you want to tone or develop your glutes, quads, and hamstrings. Lung exercises tighten up the muscles in the legs and buttocks. The right combination of weight, repetitions, and calorie intake will help you gain lean mass through the legs.
Lunges are a favorite amongst bodybuilders and bikini babes, alike!
6. Lower body strengthening
The sixth benefit of doing a lunge is a strengthened lower body. Lunges are often performed with lower body strengthening in mind due to the emphasized muscle groups. The exercise has many variations, each of which you can load in many ways. For example, barbell static lunges, dumbbell walking lunges, and Bulgarian lunges (split squat). Lunges can be done with heavy weight for fewer repetitions to gain lower body strength.
7. Deloading of the spine
The seventh benefit of lunges involves deloading of the spine. Deloading refers to the process of taking pressure off the spine and stretching out the lower back. Lunges are a preferred weighted exercise due to how the exercise deloads the spine. You can perform lunges and deload the spine while adding weights or while only using your body weight.
As the added weight can be in the form of dumbbells by your sides or a kettlebell in one hand, you need not load weight on your back or overhead. This allows people with specific back injuries to perform this exercise with minimal risk.
If you do have a back injury, it's always best to consult a professional before attempting lunges.
8. Enhanced functionality
The eighth and final benefit of lunges is the exercise's enhanced functionality. Greater functionality means that lunges mimic everyday motions and movement patterns. Walking, running, and going upstairs all become much easier with conditioned legs. Lunges improve flexibility, mobility, and strength. Performing lunge exercises will help you remain functional for longer throughout your life.
FAQ about lunges and lunge benefits
There's plenty more to learn about the lower body power exercise. Below you will find the answers to frequently asked questions about lunges and their benefits.
Can beginners do lunges?
Yes, beginners can do lunges. There are many variations of the lunge from beginner to advanced versions. If you're a beginner, static (up and down in one place) lunges with the use of your body weight only would be best. Then progress to bodyweight walking lunges, which need more balance and strength.
How many lunges should I do?
The number of lunges you should do depends on your training and repetition goals. For weight loss, higher reps of 15+ on each leg are suitable. For hypertrophy, 10 to 15 reps. And for strength, less than 10 reps per side are best.
What weight should I be using?
The weight you should use while doing lunges is specific to your training goals. If you're doing 15+ repetitions, you wouldn't want to be using the heaviest weight you can find. If you were doing 8 repetitions on each leg, you could afford to load it up a bit more. The key factor with weight is to not use more than you can manage. Form first!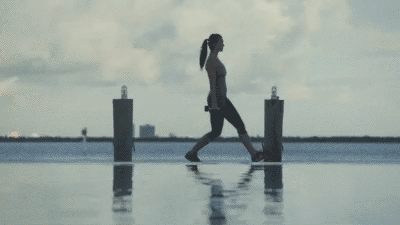 Can I do lunges every day?
It is possible to do lunges every day. Depending on what kind of lunges you are doing and how weighted they are, you could get away with doing them every day. But, for best results, do your lunges on a maximum of two days per week to allow for ample recovery.
If you are doing many sets of lunges throughout your training week, try to perform different variations. By doing this you can hit your muscles differently and play around with the intensity.
Are lunges good for weight loss?
Yes, lunges are good for weight loss. Lunges need some of the biggest muscles in our body to work. The demand of the exercise plus the size of the muscles at work results in a greater calorie burn than other exercises, for example, bicep curls.
When training for weight loss, your aim should be to burn lots of calories, build lean mass, and speed up your metabolism. Lunges are the perfect exercise for all three and should be in your weight loss workout regime.
Are lunges good for both males and females?
Yes, lunges are good for both males and females. The way you tackle your lunges will determine the results they provide.
For women who fear getting "too bulky", fear not! This exercise will only bulk up your legs if done using lots of resistance whilst consuming a calorie surplus diet. And for those who are looking for serious strength and size, lunges are for you too!
If you're interested in learning more about the training methods required for gains, weight loss and strength, you can read about it, here.
Are lunges bad for your knees?
No, lunges alone are not bad for your knees, but there is a range of contributing factors that make lunges unsafe for your knees. Incorrect technique, tight quads and ITB bands, ankle instability, or a lack of core strength all contribute to feeling pain in the knees whilst doing any lower body exercises.
Make sure to always start slowly if you're a beginner and do the version of the lunge that is suitable to your level of fitness and conditioning.
Are lunges or squats better?
Squats and lunges are different movements and cannot be compared. Both exercises have their benefits and a solid lower body regime would consist of both. Lunges may be better than squats for a certain population, and vice versa. But it all comes down to the individual. Scientifically speaking, they target your muscles differently and require a different force and movement pattern. Thus, one is not inferior or superior to the other.
Can I get abs by doing lunges?
Lunges will not necessarily give you lunges. As the old saying goes, "abs are made in the kitchen!". The sad truth about abs, is they are unfortunately made in the kitchen. No amount of exercise is going to make them appear. It's all about body fat!
But lunges are a fantastic exercise for building core strength and stability. They will contribute to the strengthening and toning of your mid-section in conjunction with other exercises and a good diet!
How many variations of lunges are there?
There are many variations of lunges. Below is a list of example variations you could try.
Static lunges
Alternating lunges
Reverse lunges
Plyometric lunges
Walking lunges
Runners' lunges
Bulgarian lunges
Pulse lunges
Lunge hold
Kettlebell lunge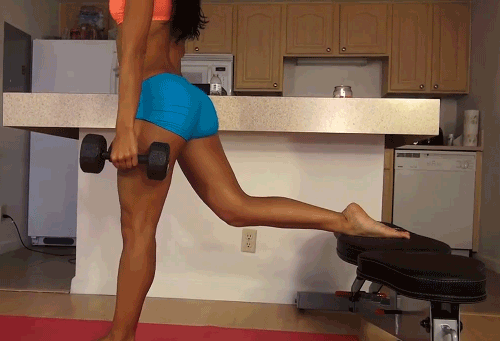 Are forward lunges or reverse lunges better?
Neither forward lunges nor reverse lunges are better for your body. Both use the same muscles, but the two variations of the lunge load through the body in different ways. However, one is safer to do than the other.
Reverse lunges are the safer of the two because it's easier to keep your knee aligned with your ankle due to the positioning of your body. This version also provides better stability through your stationary foot. Meanwhile, improper technique with forward lunges creates pain in the knee. This is due to incorrect alignment of the knee, and the instability created when shifting weight. It is easier to get wrong.
Can I do lunges whilst pregnant?
Yes, lunges are safe to do whilst pregnant. But, as all pregnancies are different, it's best to consult your doctor before doing any workout regime or adding any exercises.
Final Words
Lunges are a dynamic exercise that provides several benefits and plenty of room for progression. There is a version of the lunge for every fitness level and a place for the lunge in almost everyone's workout plan. Technique is key to getting the greatest benefits out of lunges and remaining injury free. You should never use more weight than you can manage. Additionally, make sure you pick a repetition range that is right for your training goals. You risk injury otherwise.