This post may use affiliate links. As an Amazon Associate I earn from qualifying purchases.
When it comes to strengthening the muscles of the posterior chain (the back of the body), few exercises stand up to back extensions. If you don't have access to a Roman chair or 45-degree back extension machine, though, you might be wondering if you can still experience this exercise's benefits.
In short, the answer is yes. Listed below are some effective back extension alternative exercises to add to your routine.
1. Good Mornings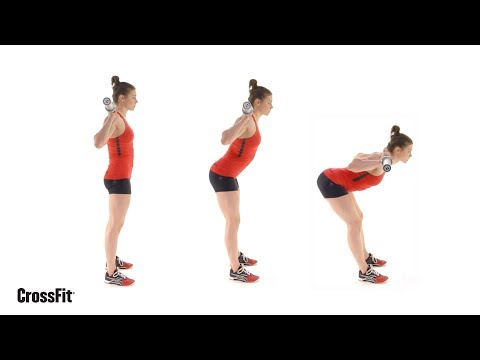 Most people think of good mornings only as a hamstring and glute exercise. It's true that they target these muscles, but they're also good for the upper and lower back muscles. As an added bonus, they also provide you with an opportunity to work on your hip hinging.
To do good mornings correctly, follow these cues:
Start by standing up straight with feet about hip-distance apart and a barbell on your back, as if you were going to do a back squat
On an inhale, hinge at your hips and send them back toward the wall behind you
At the same time, bend at your waist and bring your torso forward so it's parallel to the floor
Make sure your neck stays neutral, and your back stays straight
Exhale and push into the floor as you rise back up to a standing position
2. Superman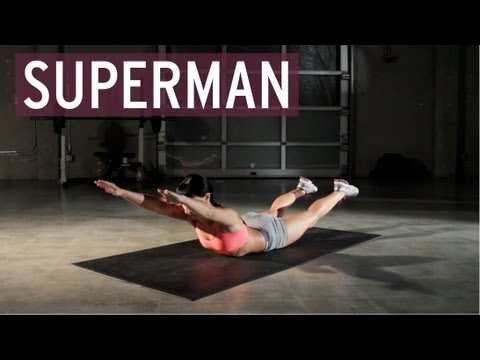 When asking, "What can I do instead of back extensions?", a common answer a lot of people get is the Superman exercise. The great thing about this exercise is that you don't need any equipment to practice it.
Follow these guidelines when doing the Superman exercise:
Lie on the floor in a prone (face down) position
Reach your arms up above your head, palms facing down
On an exhale, raise your arms, head, and legs off the ground (all that should be touching the floor is your torso)
Make sure your neck stays neutral (keep looking down at the floor, rather than hyperextending your neck to look up)
Hold this position for a second, squeezing the glutes, then inhale and return to the starting position
3. Resistance Band Deadlifts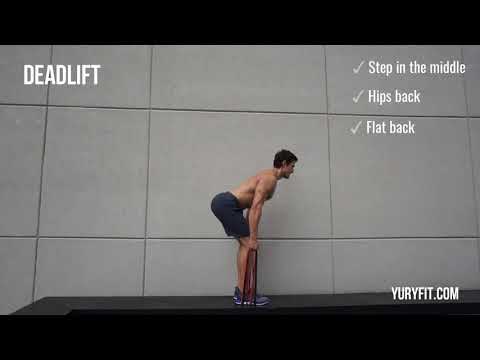 Like good mornings, deadlifts are another exercise that targets the lower back along with the other muscles of the posterior chain. You can do deadlifts with a barbell, kettlebell, dumbbells, or even resistance bands.
Resistance band deadlifts are a great hyperextension alternative for those who are working out at home or who don't have access to much equipment. Grab a medium-heavy band and follow these cues to ensure you're doing them correctly:
Stand with your feet about hip-distance apart and place a resistance band underneath them
Grab one end of the resistance band in each hand (you might need to choke up on the band a bit to create more tension)
With one end of the band in each hand, get into a beginning deadlift position (knees bent, hips pointed back toward the wall, back straight, chest proud)
On an exhale, push into the floor are rise up to a standing position, squeezing the glutes at the top of the exercise
From here, inhale and hinge at the hips as you return to the starting position
4. Stability Ball Back Extension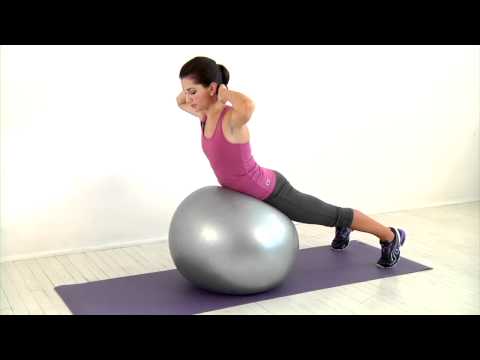 If you have access to a stability ball, you can easily do an effective 45-degree back extension alternative. Pump up your stability ball, then follow these cues:
Start by kneeling in front of the ball
Place your torso on the ball, then extend your legs behind you and dig your feet into the ground so the ball stays in place
Lean forward over the ball with your hands behind your head (the way you'd hold them when doing a situp)
On an exhale, press into the ground with your feet and lift your chest and torso up off of the ball, squeezing the glutes at the top of the exercise
Inhale and lower your body back down to set up for another rep
5. Standing Resistance Band Extension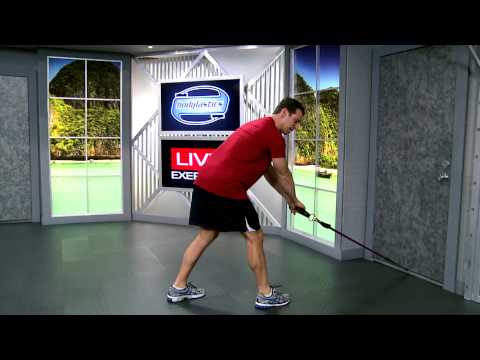 This back extension substitute is another good option if the only equipment you have on hand is a resistance band.
Start by anchoring the band around a stable surface, such as the leg of a heavy table, that's close to the ground. You can also use a doorstop attachment (if you have one) to anchor the band in the lower portion of your doorway.
Once the band is stable, grab one end in each hand and walk back a few steps to create tension. From here, follow these steps:
Set up in a split stance with one foot behind the other and the front leg bent slightly for stability
Hinge at the hips so that your torso is leaning forward toward the floor (it doesn't have to be perfectly parallel, but make sure your back is straight and neck neutral)
From here, exhale and push into the floor and lift your torso so that you're standing up straight
Inhale as you lean forward and set up for another rep
6. Swimmers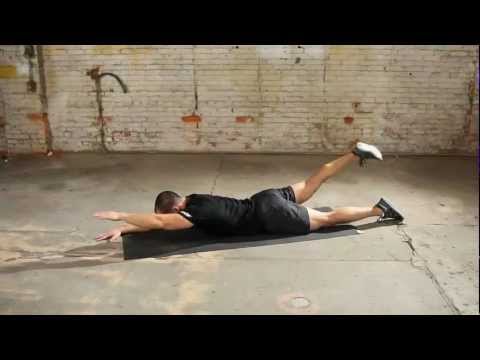 Like the Superman exercise, swimmers are an awesome back extension or Roman chair alternative that you can do without any equipment.
Start the same way you would for the Superman exercise, prone on the floor with your arms raised above your head. From here, follow these guidelines:
Exhale and lift your right arm and left leg off of the ground
Raise your head at the same time (keep the neck neutral and continue looking at the floor)
Inhale and return to the starting position
Exhale and switch sides, lifting the left arm and right leg off of the ground along with your head and neck
7. Smith Machine Back Extension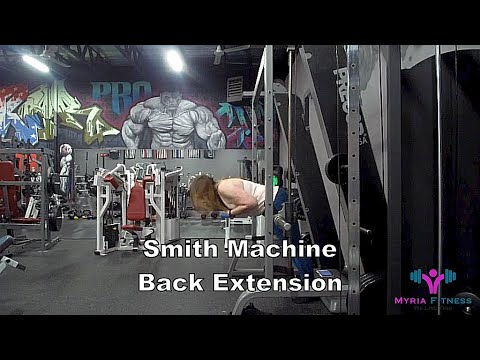 Not all gyms have a back extension machine, but most of them have a Smith machine. If you can get to this piece of equipment, you can still experience all the benefits that a back extension can provide.
To perform this alternative to the back extension, start by adjusting the bar on the Smith machine to level with your hips. If you have a bar pad, place it on the bar now (you can also use a towel or folded yoga mat) to make this exercise a little more comfortable.
From here, follow these steps:
Stand behind the bar with your feet separated about hip-distance
Lean forward over the bar as if it's a back extension machine, crossing your arms over your chest
On an exhale, lift your torso and squeeze your glutes
Inhale as you fold over the bar and set up for another rep
Give These Back Extension Alternative Exercises a Try Today
Whether you want to do back extensions at home or are looking to do back extensions without a machine, there are plenty of ways to strengthen your back using just what you have on hand.
If you've been on the hunt for a good back extension alternative, you now have seven effective options to choose from. Give them a try today to see which ones you like best!